Now hiring full and part-time spring-summer-fall positions. There are lots to do before the summer season begins.
Become part of our talented team of outdoor adventure enthusiasts. 
We're dedicated to finding individuals who are ready to work, play, and think outside the box to deliver our guests a memorable experience on their South Jersey Shore vacation. 
If you're an energetic and motivated person looking for a career you'll love Tree To Tree offers full-time and part-time positions in adventure tourism. We own and operate a total of three adventure courses in the United States including locations in Cape May New Jersey, Farragut State Park Athol Idaho, and Gaston (Portland) Oregon.  
As a member of the office team, you will help create an unforgettable experience that each customer will remember and talk about for years. Tree to Tree staff must use communication skills to engage and react with each guest and ensure an exceptional time is experienced by everyone. Candidates should be quick learners, able to stay on task through multiple interruptions, organize and prioritize, possess strong people skills, and respond to customer inquiries/complaints in a friendly manner
Experience required with Gmail, Google Docs, or Microsoft Office, soft copy file management including saving in folders and retrieval. Willing to learn reservation system. Open to applicants 16 years or older.
Looking for a job that lets you play in the trees? We are looking for motivated, high-energy, positive people to join our team.
Spring-Summer-Fall Seasonal Guide / Ground Patrol Adventure Course positions are responsible for ensuring guest safety by enforcing park rules. Responsibilities include daily course opening and closing inspections, safety demonstrations, and guest interactions. Open to applicants 16 years or older.
Learn More
Comfortable with heights, being on your feet, standing in place, and speaking with the public.Paid training.
Part-time and Full-Time Spring-Summer-Fall positions. Flexible schedules. Open to applicants 16 years or older.
Climbing experience and First Aid/CPR Certifications are preferred but not required. Will train the right motivated individuals.
Our season runs from April through November. Open daily from Memorial Day to Labor Day.
All Guides are expected to contribute to the quality of the experience for guests and aim to create repeating relationships with them.
All jobs require the applicant be able to adapt to an ever-changing climate in a fun, small, family-business environment full of passionate people.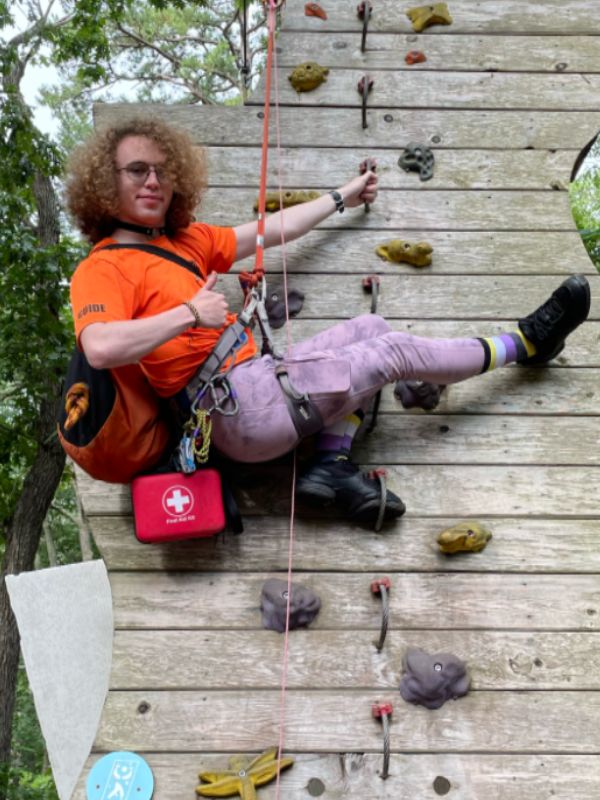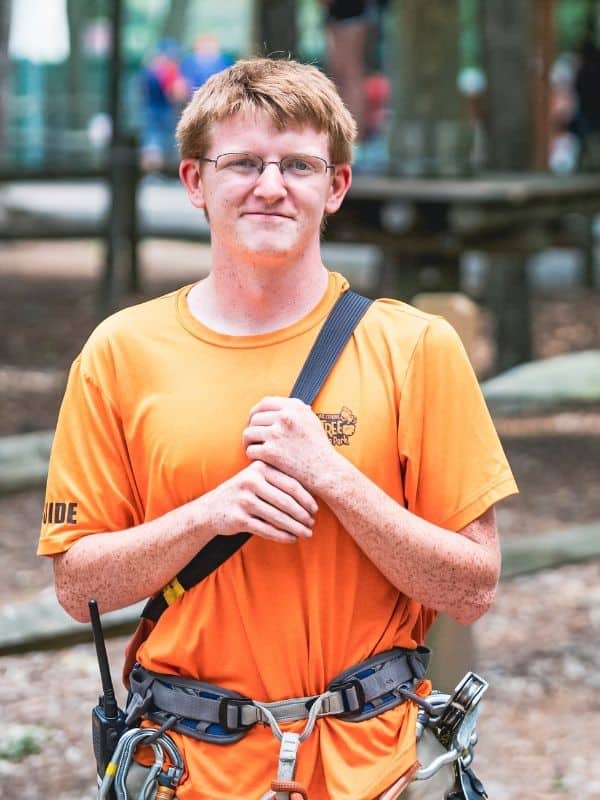 What are you waiting for?
Join our tribe. Complete your application for employment here.