Scouts, Youth & Social Groups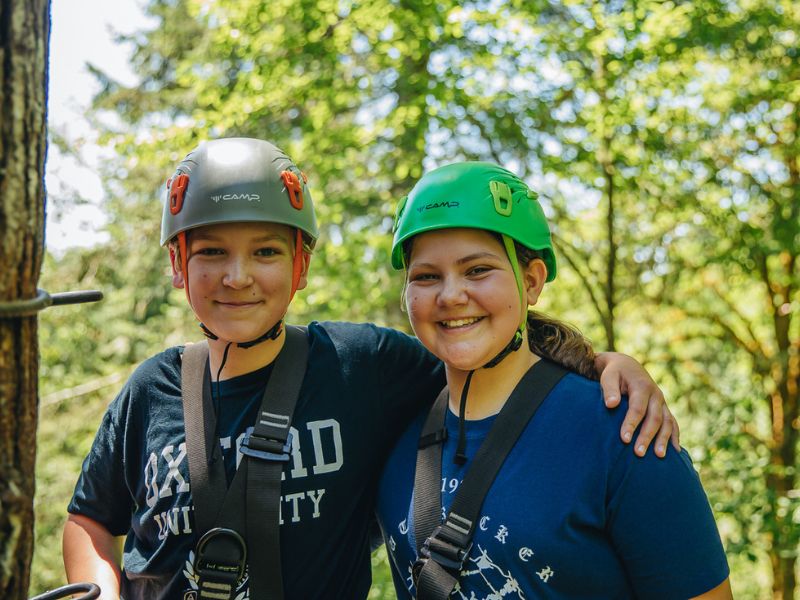 Foster a sense of oneness and togetherness 
Enable a team of students, athletes or professionals to grow in trust and respect for one another.
When you're planning your next school, team or corporate team-building event, bring your crew out to Tree to Tree Aerial Adventure Park.
Effective Team Building Exercises
Team building activities enable participants to tap into portions of their brain — those that make teamwork possible — that may otherwise go unused in everyday solitary events.
A team doesn't become one because of a label, but rather because of a shared bond, a common goal or mission, and healthy communication.
Our outdoor team building activities call upon problem-solving and strategic planning skills that build trust and mutual respect between teammates.
Our aerial adventure park offers nonstop challenges that compel teams to work effectively together to complete the tasks.
Teammates will be called upon for their skills and solutions.
The difficulty of the obstacles varies widely, and some may require physically stronger teammates to help others, helping to build additional trust.
As your team navigates the program, they will learn the importance of working together for better results. Our team building programs infuse a sense of unity in any group, large or small, all while having fun.
We recommend combining facilitated team building activities with our aerial course or zip line tour for an outdoor adventure that's both educational and entertaining.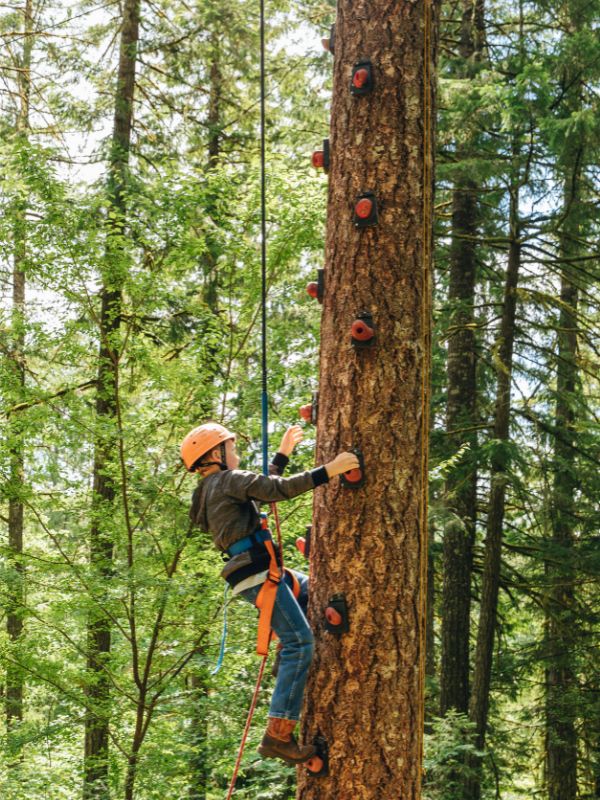 BOOK YOUR TEAM BUILDING ADVENTURE
Use our online team-building inquiry form to book your event or contact us either by phone (503) 816.4890 or email to reserve a time slot for your team today.